Description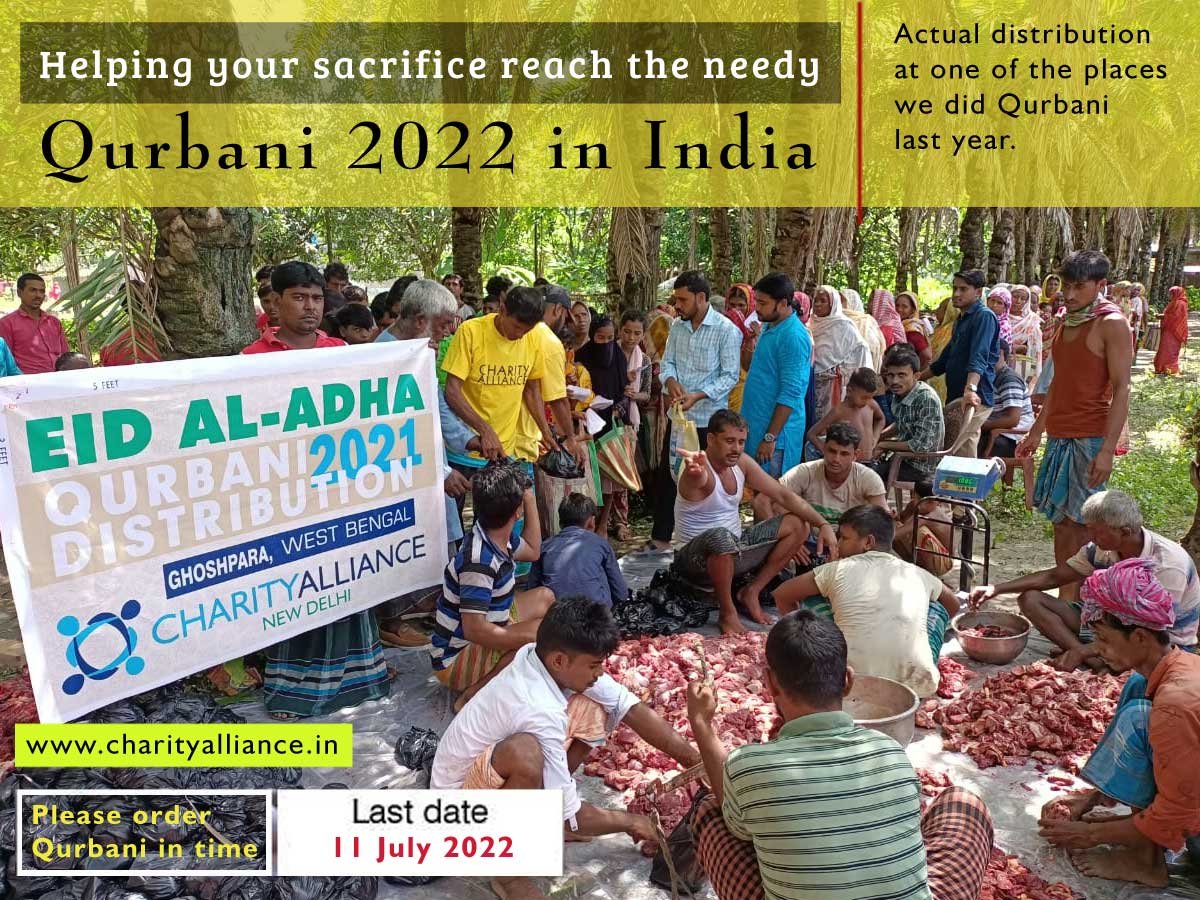 A Qurbani of a big animal (eg buffalo) is worth 7 share sacrifice. You can order as many shares as you like. (Will insha Allah be performed within India, in not so privileged areas)
Above costs inclusive include: Cost of the animal & its care till qurbani is done, Slaughtering fee; Supervision & Distribution costs; credit card / banking transaction charges. Note: If costs are reduced for any reason, then the excess funds will be used for relief and welfare of the underprivileged sections of the community.
Qurbani Meat will insha Allah be sincerely distributed to poor and needy in and about the neighbouring areas, as the qurbani is planned in one of the poorest areas in India.
*It is not necessary to give all the names of the people who are giving Qurbanis. The person giving Qurbani simply makes the intention that the Qurbani is being performed on behalf of such-and-such a person. You make your own intention for who you are giving Qurbani when you choose to donate through our program.